Classrooms
The Department has 15 classrooms, 4 of which have a capacity of more than 300 seats. The teaching spaces are distributed, in particular, between the third and fourth levels of the building.
All classrooms are equipped for videoconferencing and DAD activities.
In the classrooms on the third level (Lanterna and Portovecchio), you can charge your own devices, thanks to the recently renovated desks equipped with an electrical socket.
A 65" Smart TV has been installed in these same classrooms, which are spread out in length. Therefore, if you happen to occupy the seats in the first half, you will see the video signal on the screens located above the desk, while from the seats in the second half you will follow the video signal on the Smart TV.
The Department is also equipped with three computer rooms used for lectures and tutorials.
Specifically:
two classrooms have a capacity of 50 seats, with desktop PCs. The workstations are connected to the Internet and to a network printer in each classroom
the third computer room, with 72 seats, is equipped with notebooks connected to the Internet
The whole building is covered by UniGe WiFi, which you can access with your UniGePASS credentials.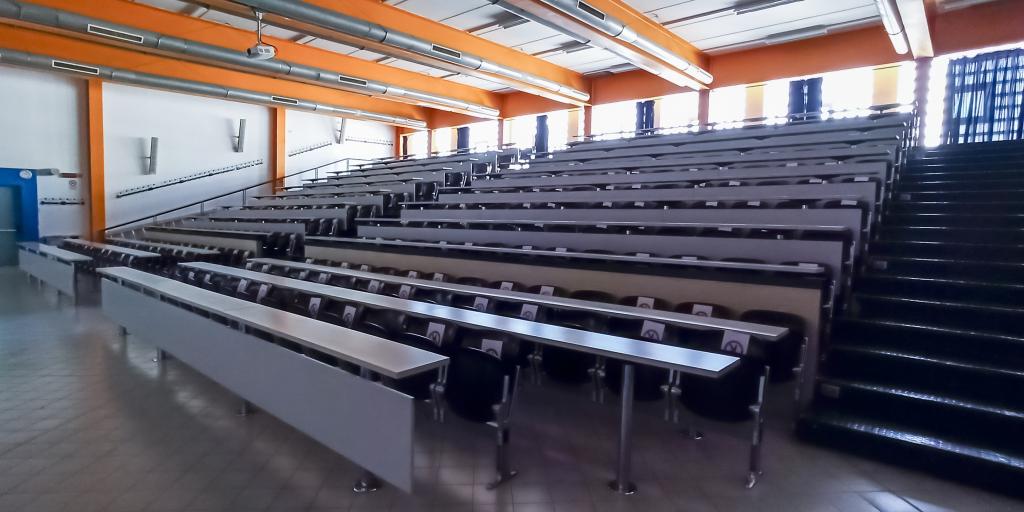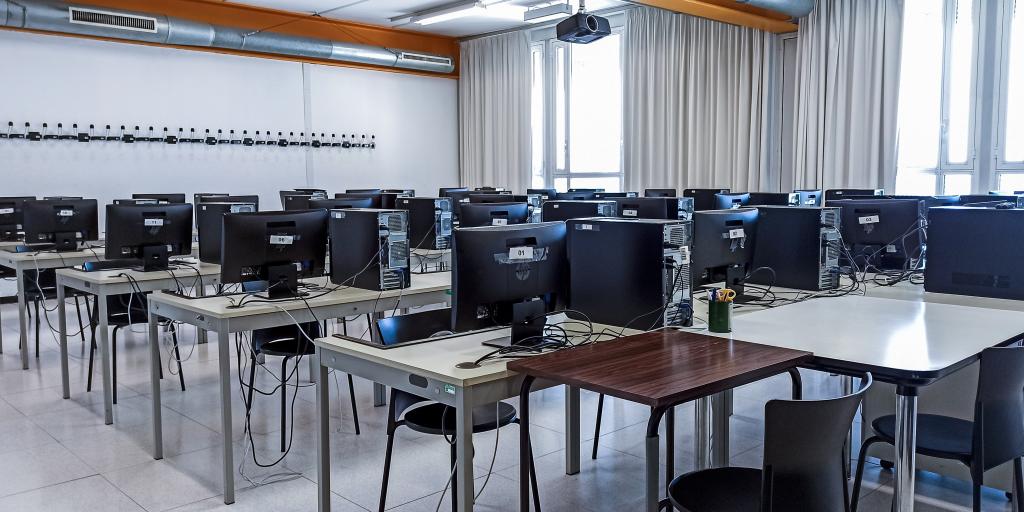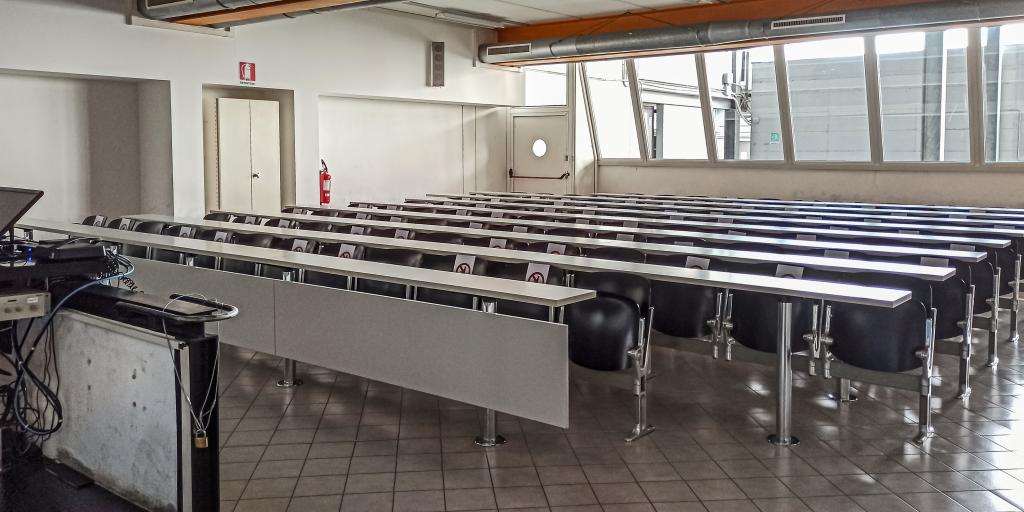 Study rooms
In the east side of the third level you will find the "Piazza degli Studenti", a large open study room with a capacity of 148 seats. Here, too, the desks are equipped with electrical sockets. 
On the second level of the building you will find another large room for individual study.
In addition to these study rooms, on the ground floor of the building, you can access the Economics area of the Library of the School of Social Sciences, which offers ample space for study, consultation, and access to numerous databases and electronic catalogues.
Remember that you can also use the unopertutto service for consulting journal articles, e-books, e-journals, databases, audio and video from the University of Genoa libraries.
Teachers' offices
The teachers' offices are located on the first and second level of the building.